We're Plumbing Professionals
Best Mechanical is an
approved contractor with the
BGE Smart Energy Savers Program™


BGE Rebates available
for qualified heating systems!
Contact us for more info!
We are members of the
Plumbing-Heating-Cooling
Contractors Association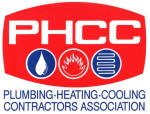 We accept all major credit cards


We only use products from high-quality manufacturers.



Commercial Plumbing Service and Repair
Best Mechanical provides all types of commercial plumbing services. Tenant fit outs, restaurant, bathroom & sink relocation, and small design & build projects are all our specialty, from bidding or providing budget pricing to on-time completion of projects.
We offer all types of commercial plumbing service and repair including (but not limited to):
Commercial Plumbing Services
Plumbing installation & repair
Commercial water heater sales, installation & repair (gas or electric)
Toilet installation & repair
Urinal installation & repair
Flushometer installation & repair
Faucet & fixture installation & repair
Drain repairs – waste & vent piping
Grease trap installation & replacement
Back-flo testing & certification
Gas pipe installation & repairs
Tankless hot water heaters
Garbage disposal installation & repair
Leak detection & repair
Restaurant equipment installation
Drain cleaning
Sewage ejector pumps & piping

and EVERYTHING ELSE

...