We're Plumbing Professionals
Best Mechanical is an
approved contractor with the
BGE Smart Energy Savers Program™


BGE Rebates available
for qualified heating systems!
Contact us for more info!
We are members of the
Plumbing-Heating-Cooling
Contractors Association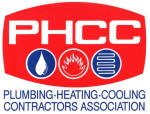 We accept all major credit cards


We only use products from high-quality manufacturers.



Contact Best Mechanical
Please contact us using any of the options below.
Company Information
Best Mechanical, Inc.
6207 Harford Road
Baltimore, MD 21214
Phone: (410) 444-5448
Fax: (410) 426-5440

Email Us
We'd love to hear from you! If you require an immediate response please call 410-444-5448.
Map & Directions
Best Mechanical is conveniently located just south of 695 (Baltimore Beltway) in the Parkville area.
Click the map below to get driving directions to our office.