We're Plumbing Professionals
Best Mechanical is an
approved contractor with the
BGE Smart Energy Savers Program™


BGE Rebates available
for qualified heating systems!
Contact us for more info!
We are members of the
Plumbing-Heating-Cooling
Contractors Association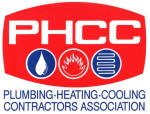 We accept all major credit cards


We only use products from high-quality manufacturers.



Residential Plumbing Service and Repair
Best Mechanical provides all types of residential plumbing services, including plumbing repairs, new plumbing installations, remodeling projects, and more. We work on projects of all sizes, including plumbing for new homes and additions as well as multi-family homes. Whether you need a simple sink or toilet repair, a new hot water heater, or a bathroom remodel, our staff is ready to complete your projects with fast, courteous and reliable service, and always at reasonable rates.
We offer all types of residential plumbing service and repair including (but not limited to):
General plumbing services
Plumbing installation & repair
Gas or electric water heater sales, installation & repair
Toilet installation & repair
Sump pump replacement
Faucet & fixture sales, installation & repair
Boiler sales, installation & repair
Steam boilers & hot water boilers
Sink installation & repair
Gas pipe installation & repair
Whirlpool bathtub installation
Tankless hot water heaters
Drain repairs, waste & vent piping
Endless hot water
Sewage ejector pumps & piping
Kitchen sink installation & repair
Garbage disposal installation & repair
Leak detection & repair
Drain cleaning
Radiant pipe systems installation & repair
Hydronic systems installation

and EVERYTHING ELSE

...